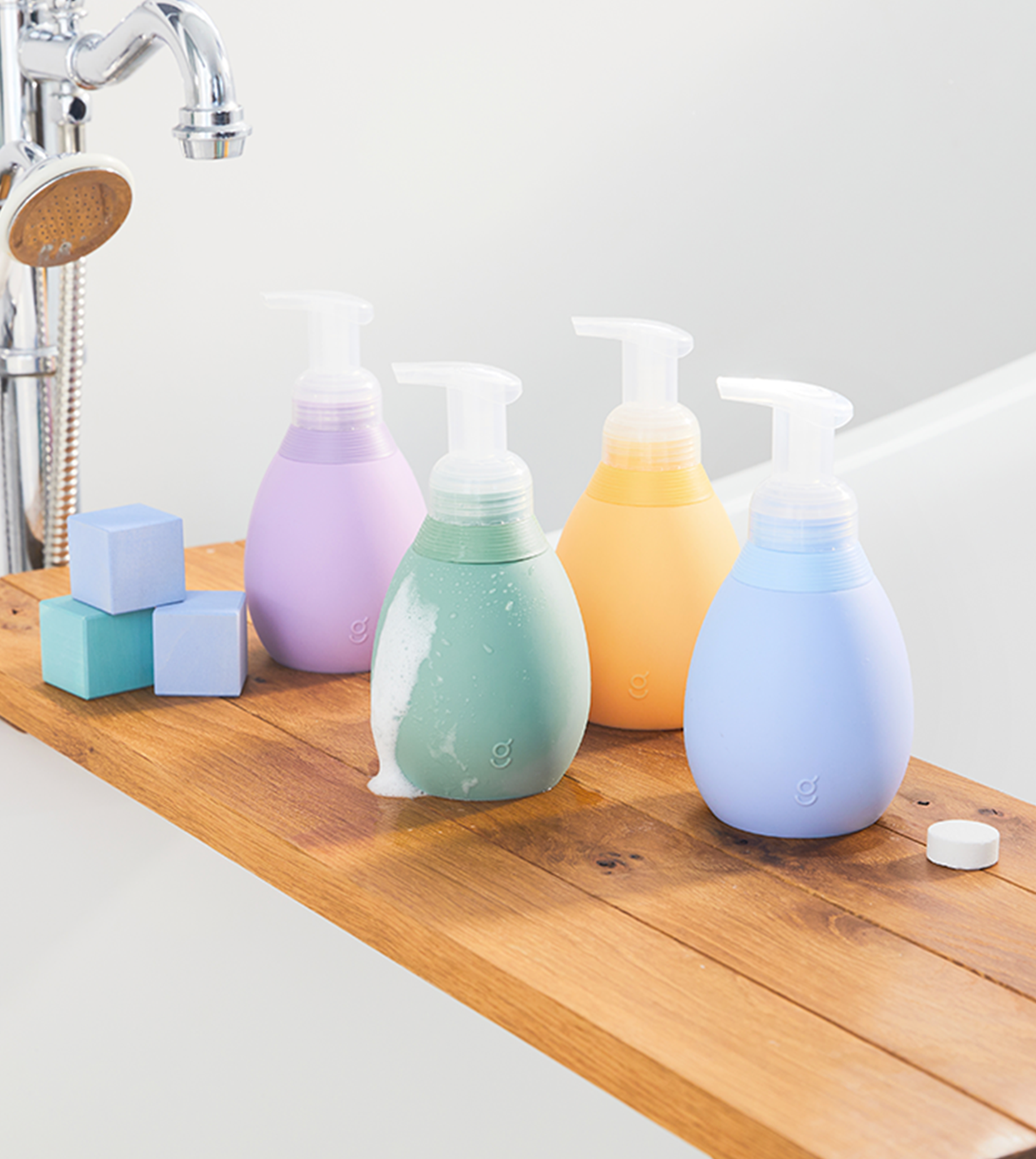 baby wash tips + how to's
our 3-in-1 baby wash, shampoo and bath soak make both bathtime with baby fun and loving the earth easy.
shop now
3-in-1 is as easy as 1-2-3
how to use your goodnest 3-in-1
watch video for these easy steps: drop a tablet into reusable silicone bottle, fill halfway with 8 ounces cool water, wait 15 minutes, secure pump and splish splash!
15 min. fun!
baby is ready for bath

inspect your baby. Check out their ears and fingernails.

baby is not quite ready for bath

dance with your baby to 15 minutes of songs on your playlist.

you are so ready for baby to take this bath

find a box or bag for donations and put 15 things in.
get more ideas